Configuration of Easy-to-view Screens
The number of picture icons has been increased, and the icons with plain design have been added.
Pick from the wide range of ready-made icons for sophisticated representation.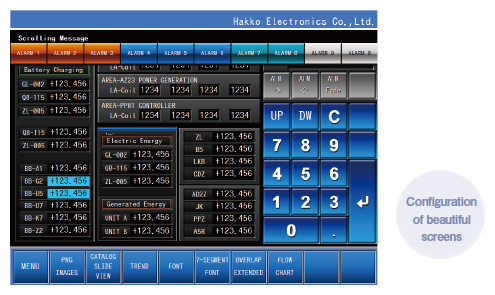 Simple icons added
Popular simple icons that are used widely on smartphones have been introduced.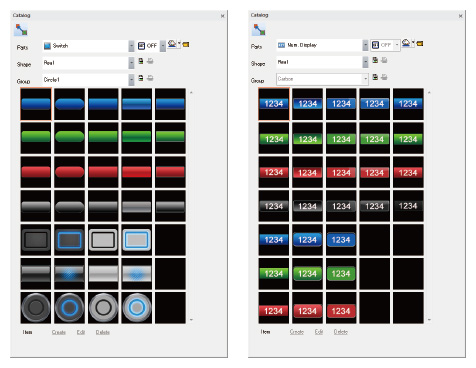 Increased picture icons
The number of the picture icons has been increased.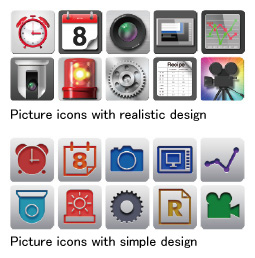 Upgraded Operability
Ribbon Menu
The ribbon-shaped menu bar is available. Enlarged icons are easily visible also improves the operability remarkably.

Ladder Diagram for Interlock
Interlocking operations can be set on the ladder diagram, which makes it easy to grasp the settings and set multiple conditions.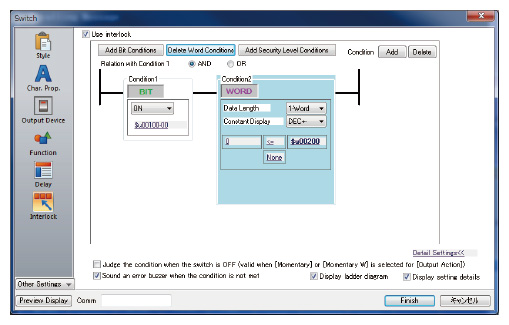 Graphic Indication of System Configuration
The improved hardware setting screen makes it easy to grasp exactly how devices are connected together in the system.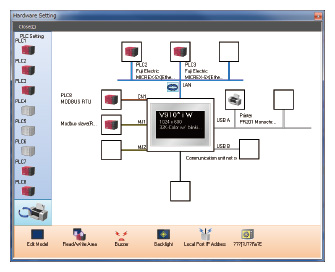 Docking Windows
The project view windows and item view windows can be docked or floated easily.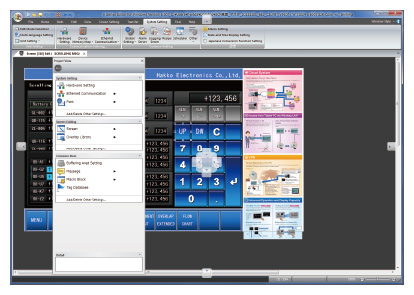 Integration of Search menu
The search menu, which used to be displayed separately, have now been integrated for easy operation.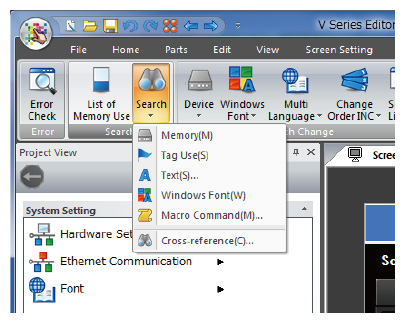 Facilitation of Screen Configuration
Guided Setting Process
With the help of the clear instructions in the dialog, setting can be conducted smoothly and collectively.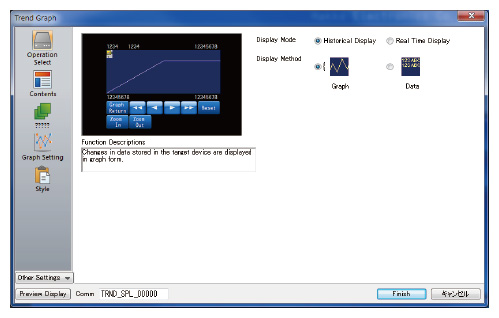 A Wider Range of Colors for Component Parts
65,536 colors are available for components parts.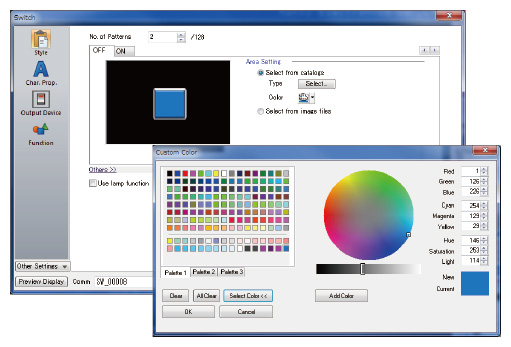 Visualization of Setting
Set conditions can be confirmed on the preview screen before completing setting. By switching the preview screen and setting dialog, the setting can be confirmed easily even on a PC with low resolution.