Remote monitoring and control
Installation of the TELLUS and V-Server software package allows your PC to monitor and control the production site via Monitouch through Ethernet.
* TELLUS Remote mode requires both TELLUS and V-Server.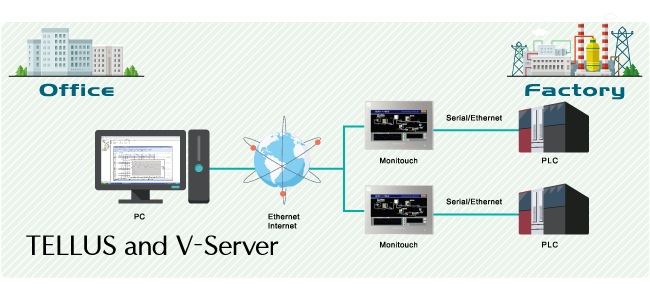 Features
Remote control with excellent cost performance

Monitoring and control of multiple units by one PC
TELLUS allows you to control and monitor multiple Monitouch panels with a single PC, which helps improve the operating efficiency and the cost-effectiveness.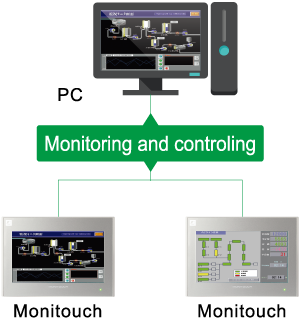 Security functions against operation errors
Security functions such as write-protect are provided to ensure safe and secure system operation.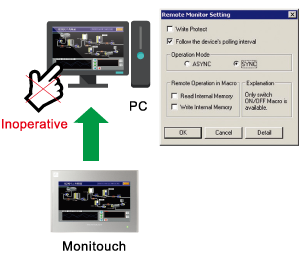 Remote control by means of a simple system
The system is compatible with various systems such as in-house LAN, Internet, WAN, etc