Customization of the Splash Screen
The splash screen displayed during operation can be customized freely.

Display of V9 Status
The status of V9 is displayed in the status bar. *3

*3: Items in the status bar may be added or changed.
Easy-to-see Error Indication
Indication of a communication error
When Comm Error Handiling is set to" Disconnected", the item with an error is indicated with an error icon at the top right.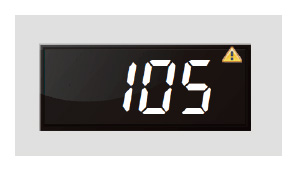 Improvement of error messages
An error is described in a sentence for easy comprehension.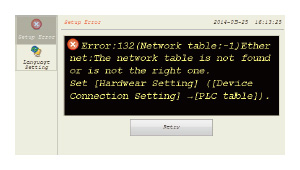 System Keyboard Available
A versatile keyboard for inputting upper and lower case letters and numbers is available for easy setting. Select the system keyboard from the set menu.