Secure, Easy and Low-cost Communication by VPN Function
The VPN function, which constructs a virtual private network within a public network, enables secure remote monitoring at low cost.

Router Function for Remote Connection*1 V9 Advanced
The routing function enables remote connection to any devices connected with a V9 via Ethernet.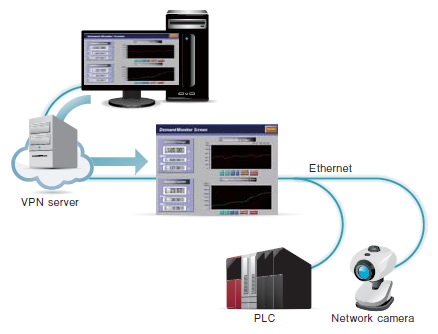 *1: Only LAN port of 2CH.
LAN Ports Connecting to Two Networks*2
Two networks can be connected via a V9 as a gateway.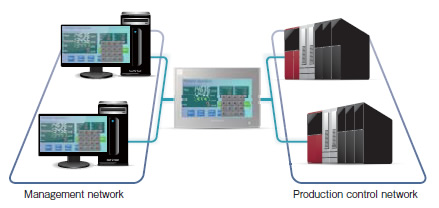 *2: Other models except for advanced models need an optional communication unit. Please contact us for details.