Compatible with OPC UA Server and Client
The X1 series is equipped with OPC UA server and client, so data can be collected by connecting to both offices and production sites.
Even if devices at the production site are incompatible with OPC UA, the X1 series can fulfil the role of a gateway to OPC UA in order to transfer data to OPC UA clients in the host system.
OPC UA enables data sharing between production sites and the host system, and facilitates the standardization of equipment.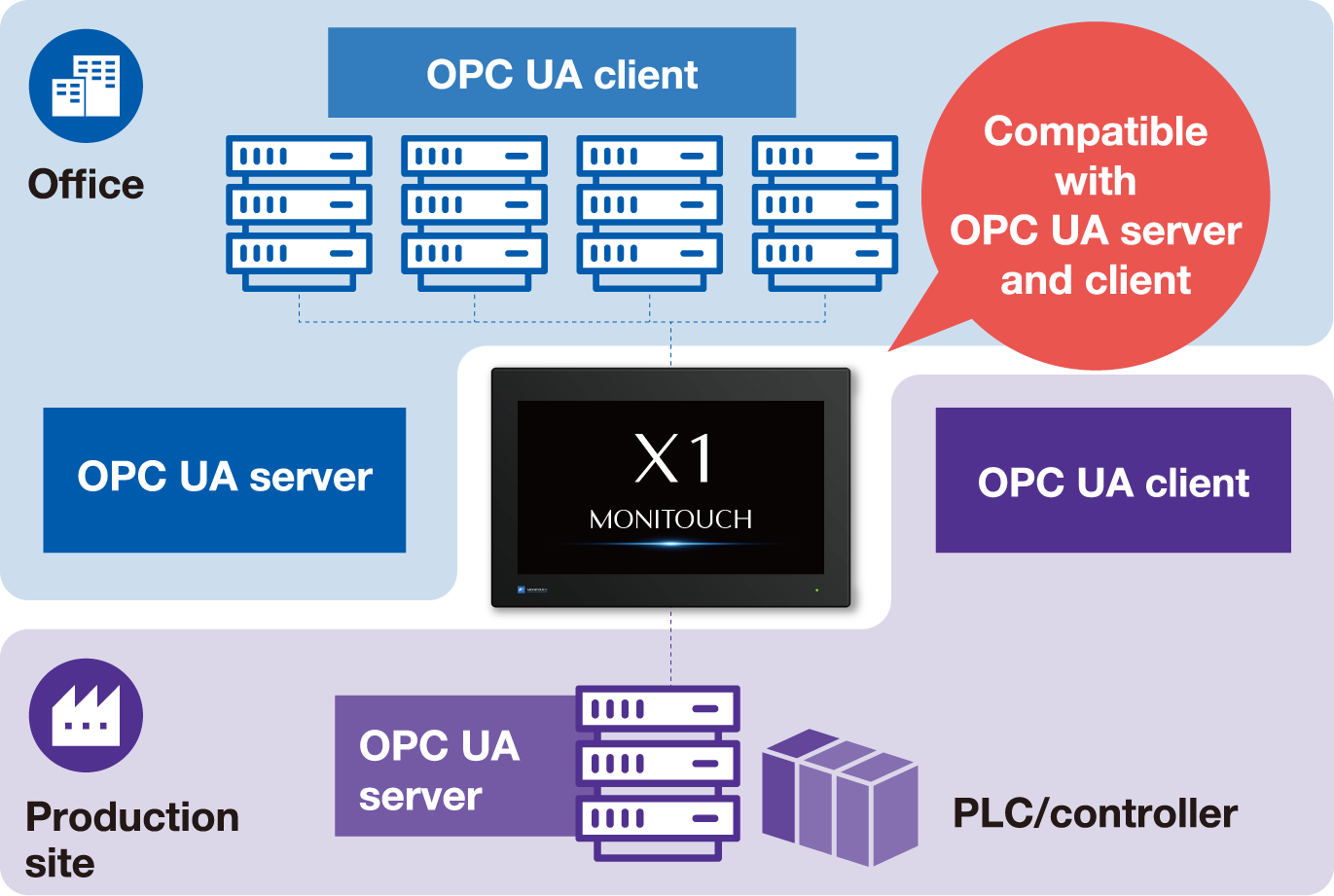 Application example
Workpiece conveyor
The X1 series collects data from multiple machines at production sites and shares it with the host system via OPC UA. This helps to improve
productivity and product quality, and it facilitates the standardization of equipment. Adoption of the X1 series for devices equipped with
industrial robots adds further value to the robots that contribute to factory automation.